Kanyon is proving to be a wonderful sire and we are extremely proud of his progeny here in the UK and also in Europe.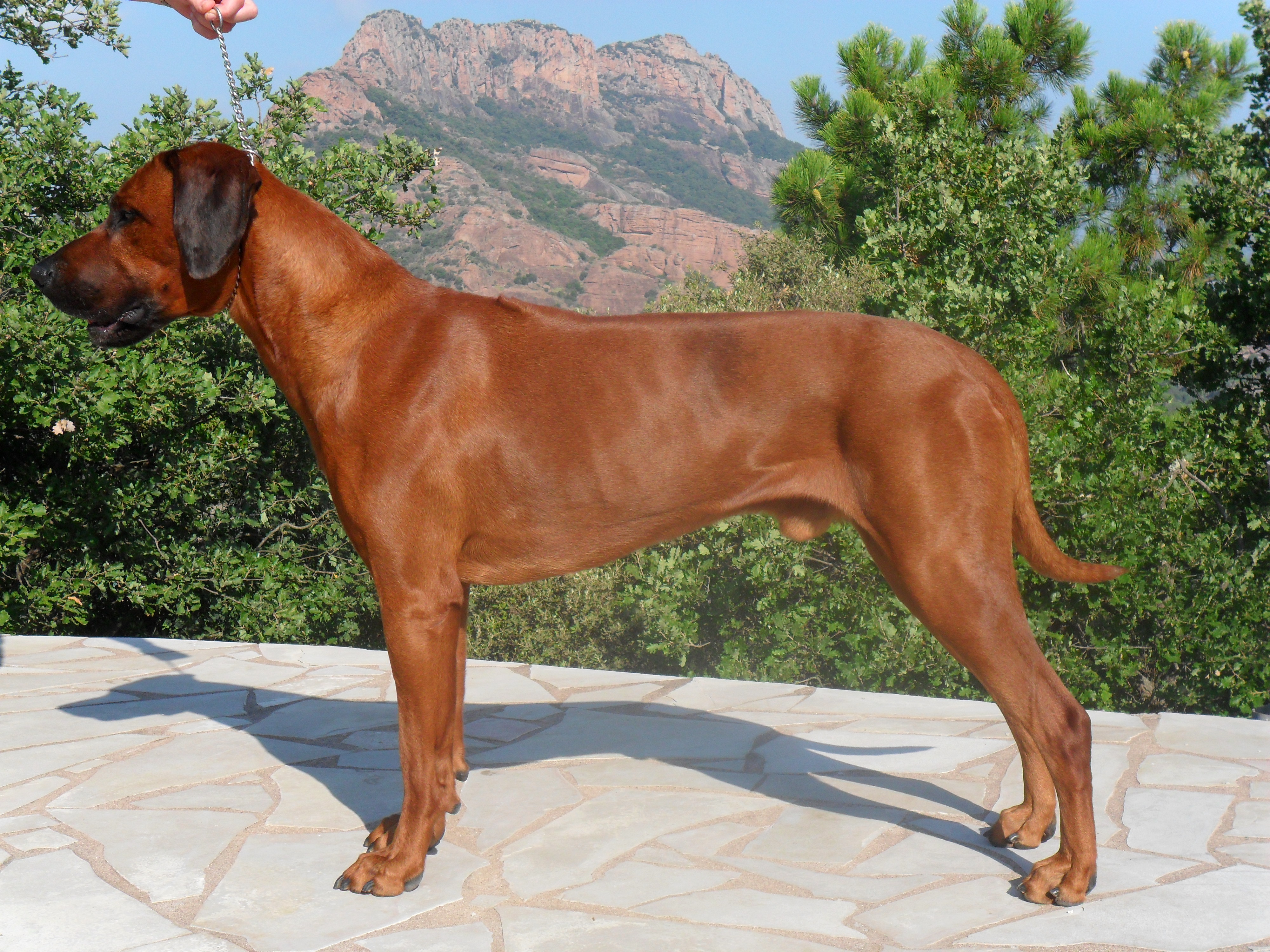 Kanyon - La Maurette July 2011
Kanyon's Hip Score is 5:12, Elbows 0:0 and he has been DNA tested for Haemophilia B Factor IX and is Homozygous healthy/clear.
There have been 2 ridgeless and 1 DS out of the puppies he has sired so far.
October 2014 – A huge litter of 17 puppies with Multi Int CH. Shangani Ema Yawabu of the Ushindi kennel in France. No ridgeless, no DS, no excess white, no kink tails.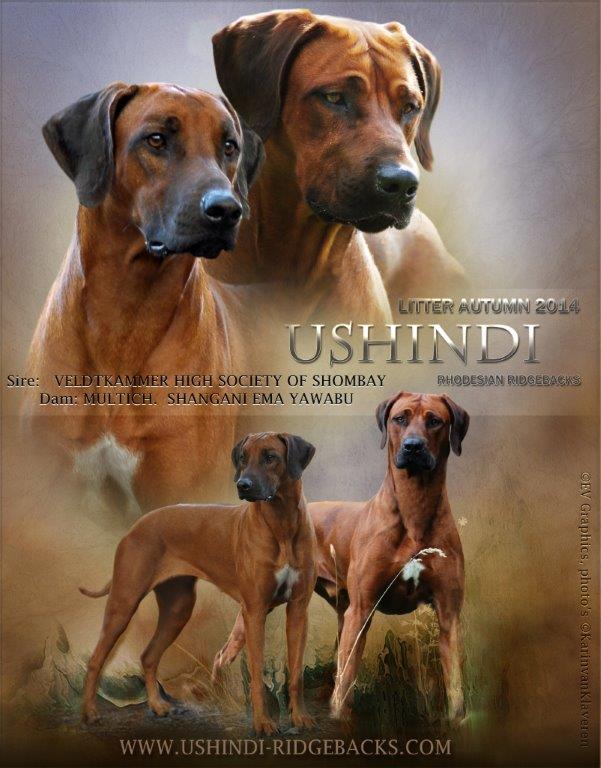 August 2013 - Shombay repeated the mating between Kanyon & Bo. 9 puppies (5 boys 4 girls). No ridgeless, no DS, no excess white, no kink tails.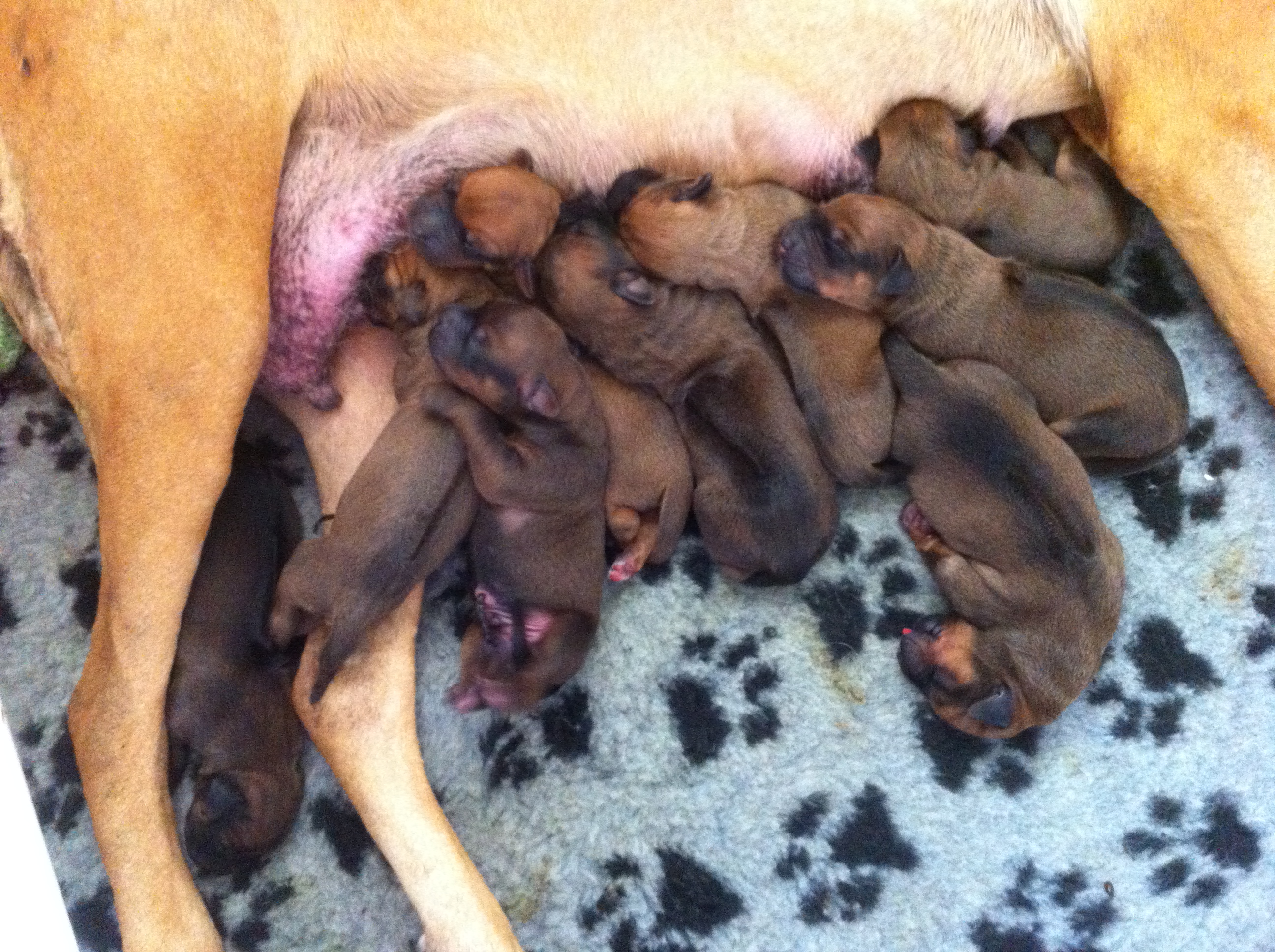 In August 2012 Kanyon mated Zejak Majuzi (Zeena) and 11 stunning (6 girls, 5 boys) pups were born in October 2012.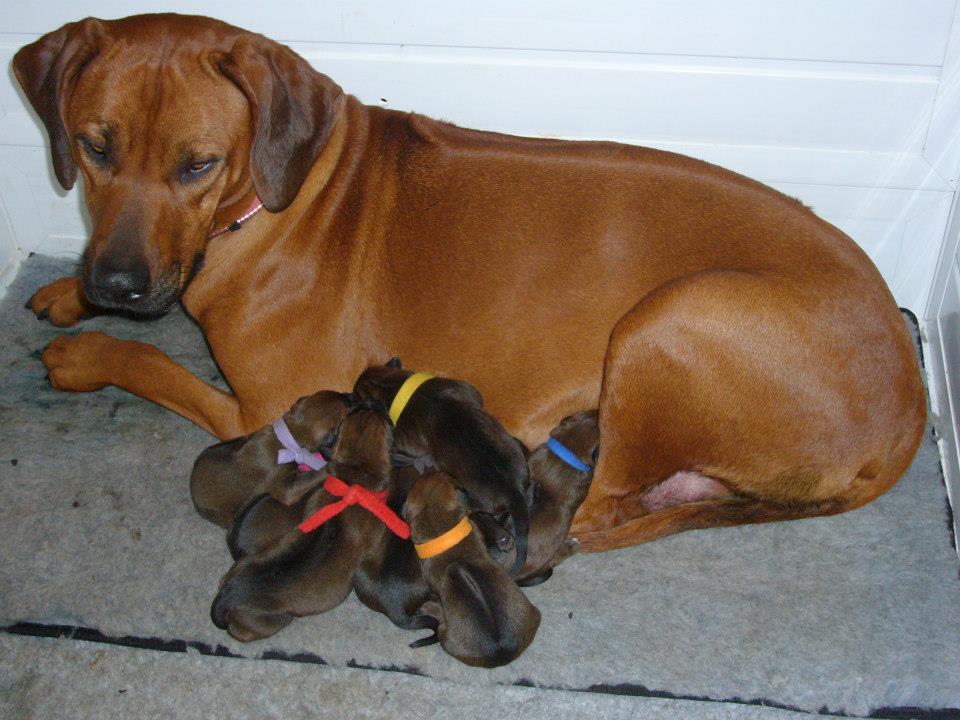 Courtesy of Zejak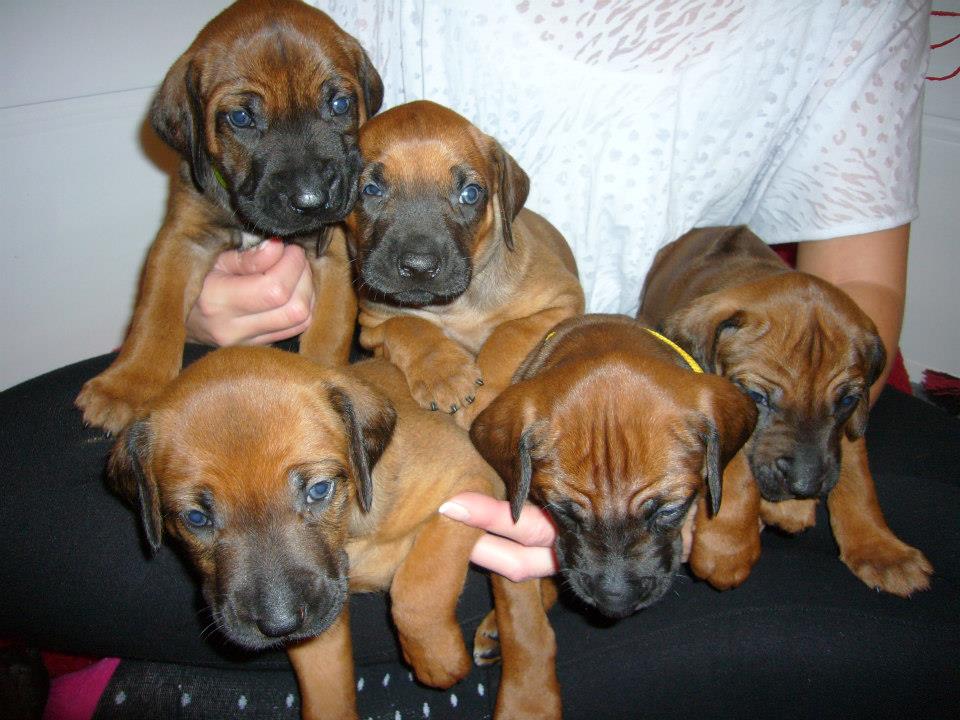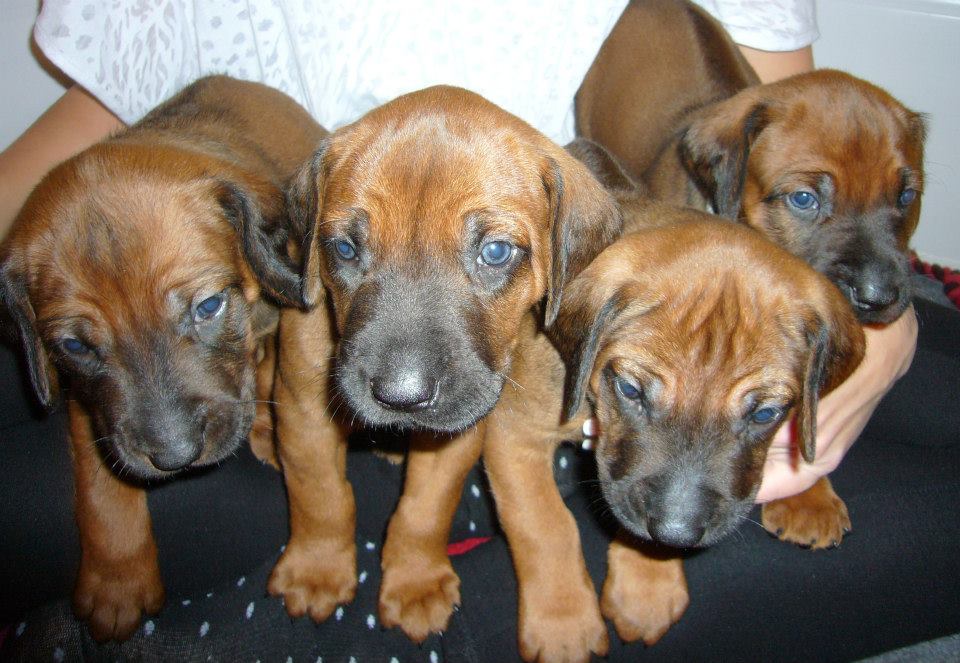 Kanyon's next mating was to our very own Bo (Shombay Shaamone) in March 2012. 10 beautiful puppies (7 boys, 3 girls) arrived in May 2012, no ridgeless, no DS, no kink tails, no excess white. (more info on C litter page).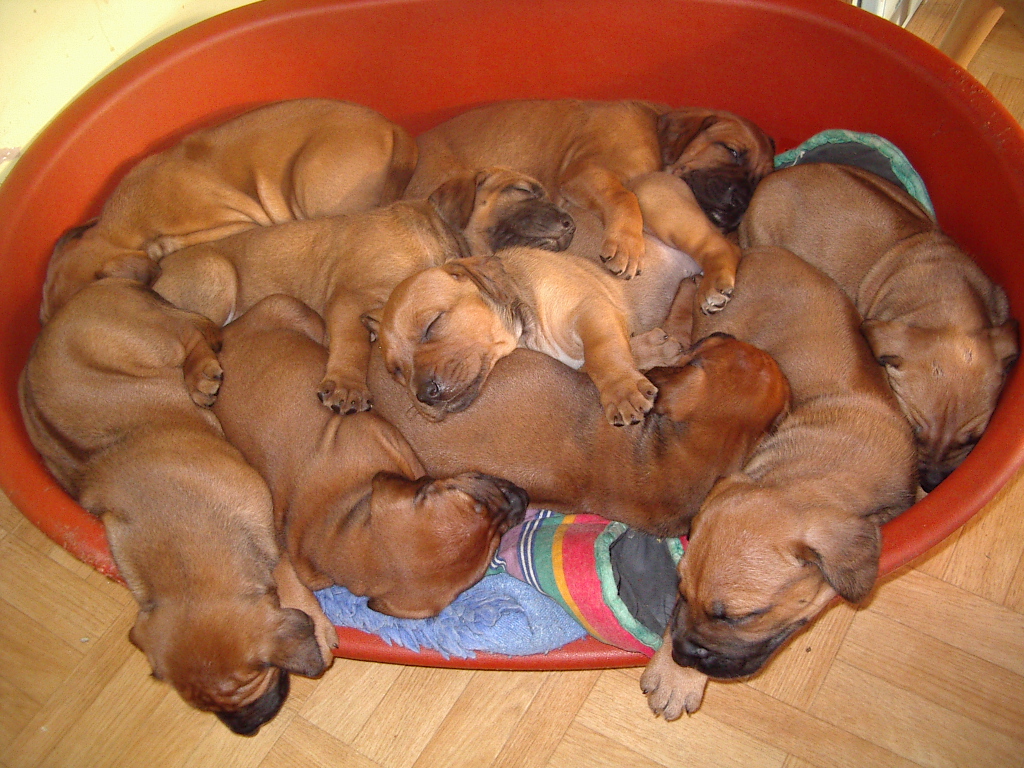 10 Shombay puppies
July 2011, we travelled down to the wonderful Shangani kennel in the South of France where Kanyon mated Multi Int CH Shangani Ufalme Lioness and 8 puppies arrived in September 2011.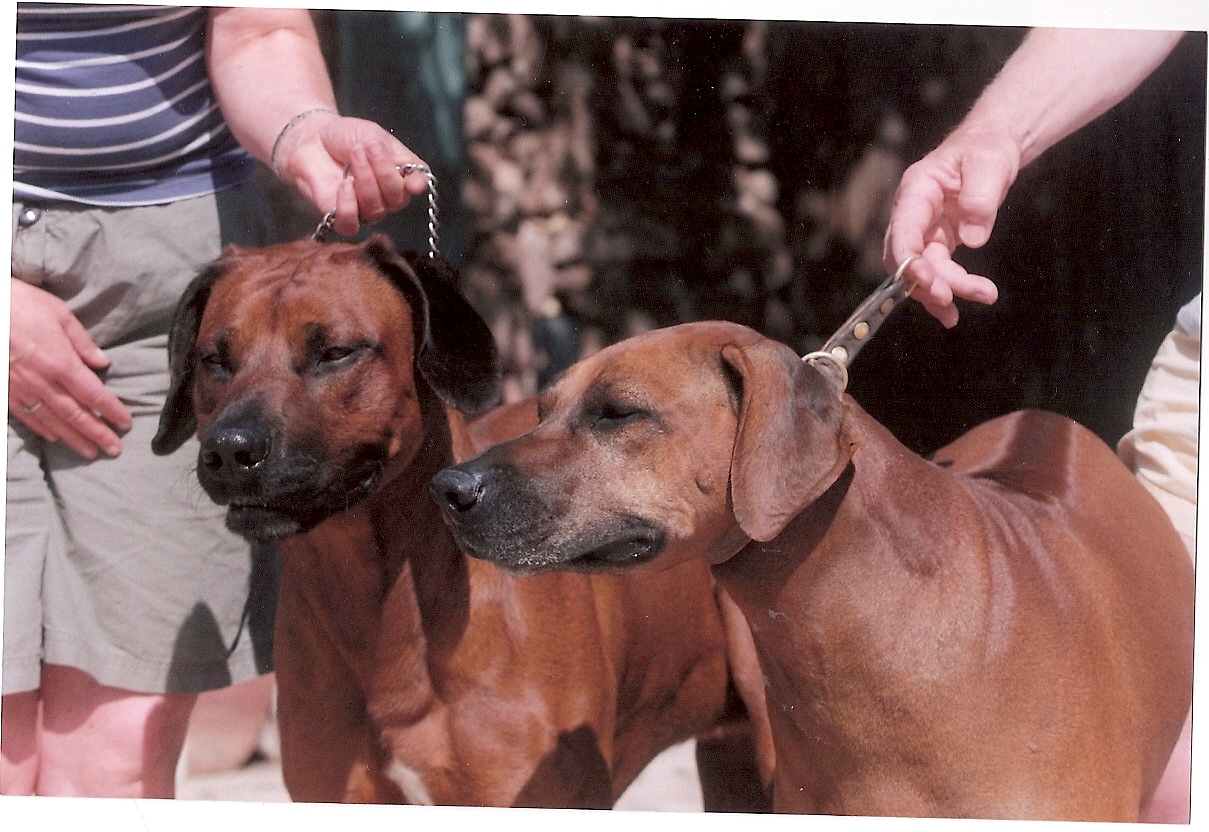 Kanyon & Ulfame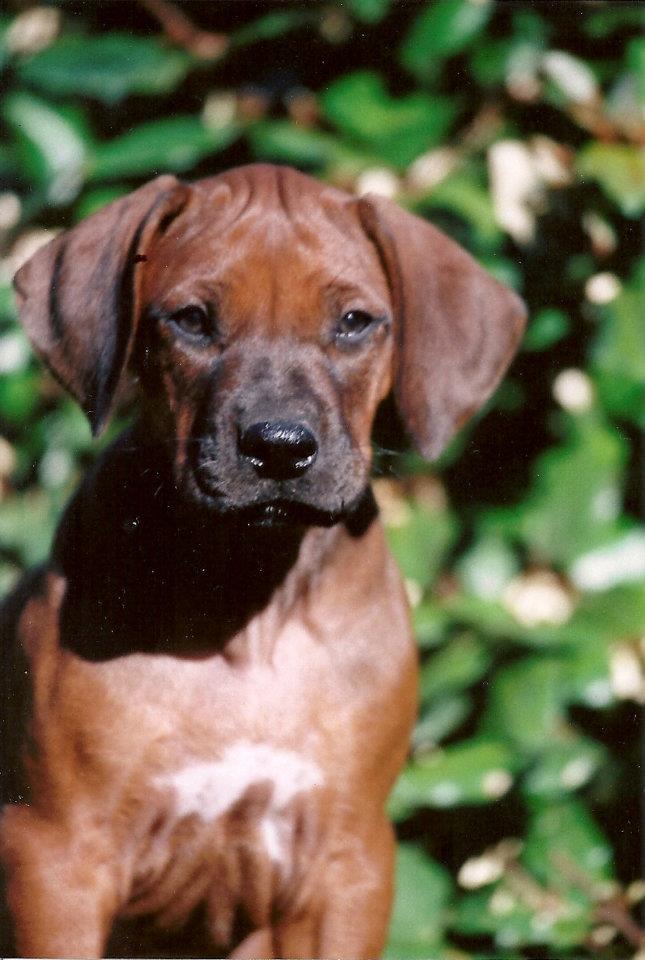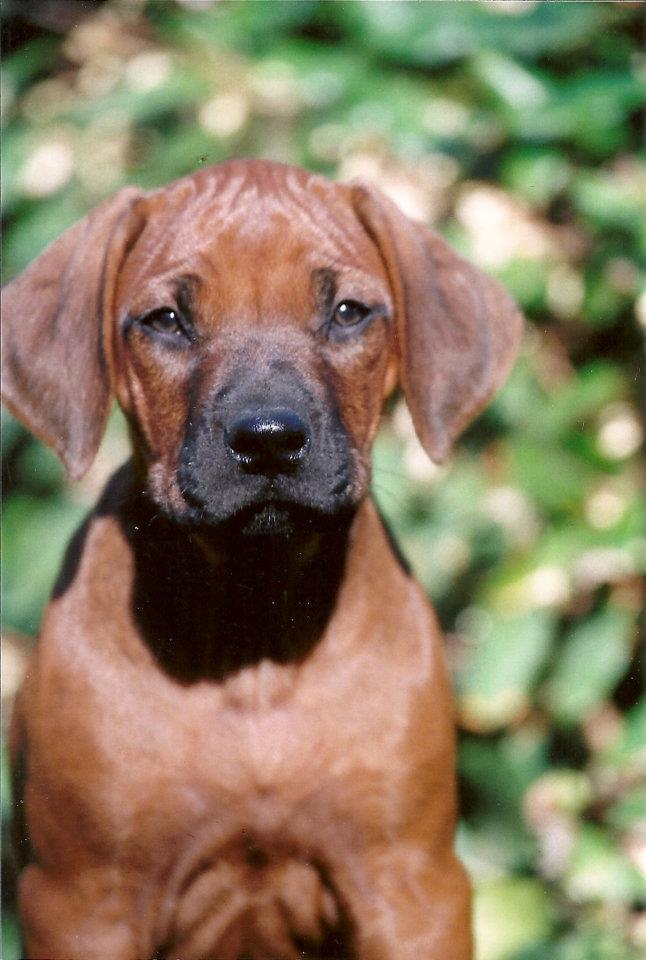 Courtesy Shangani
October 2010 to Int CH Victoria Falls Chima-Lee of the lovely Matobo Hills kennel in Germany. Chima Lee had 6 males & 5 females in December 2010. They too are making a very promising show career in Europe.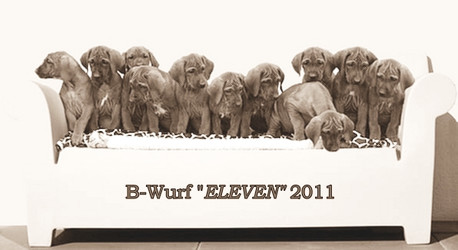 Courtesy of Matobo Hills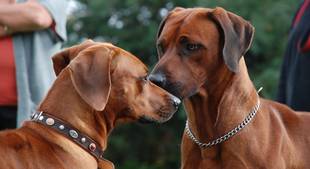 Courtesy Matobo Hills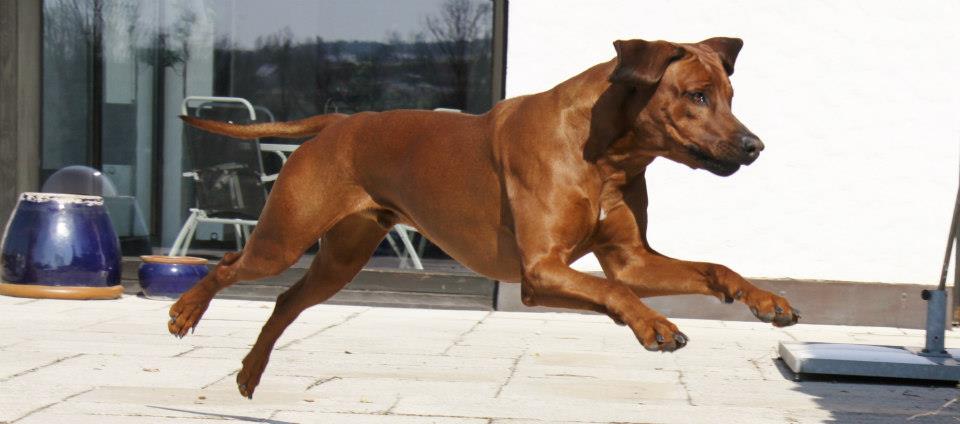 Matobo Hills Baka-Simai by C.Heinzelmann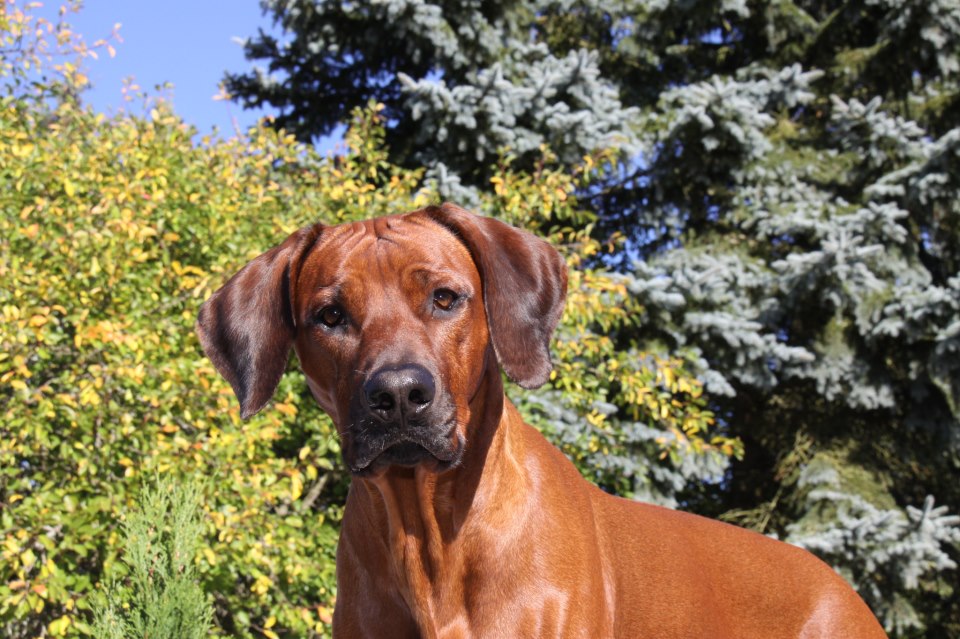 Matobo Hills Baka-Simai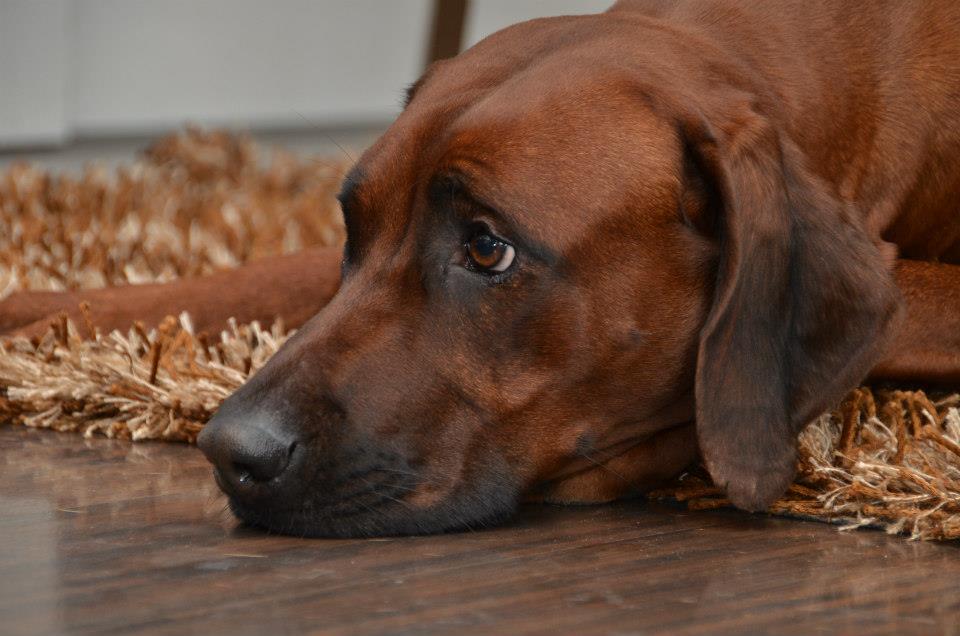 Matobo Hills Bahiya Chanya
His first mating in July 2010 to CH.Veltkammer Face Bovvered JW, 5 stunning puppies born in September 2010 and their offspring are doing extremely well in the UK Show ring.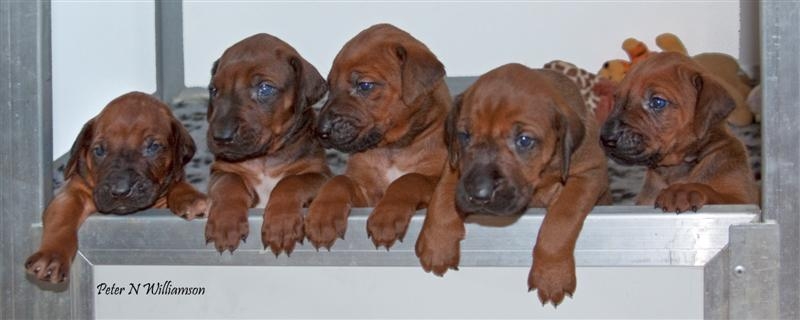 Courtesy Veldtkammer