Bo has been confirmed in whelp!

As we would love to have a Kanyon son here at Shombay to continue our line, we decided to repeat the mating between our 2 beautiful hounds.

Puppies are due around mid August.

For more information on Bo & Kanyon, please look at their own pages.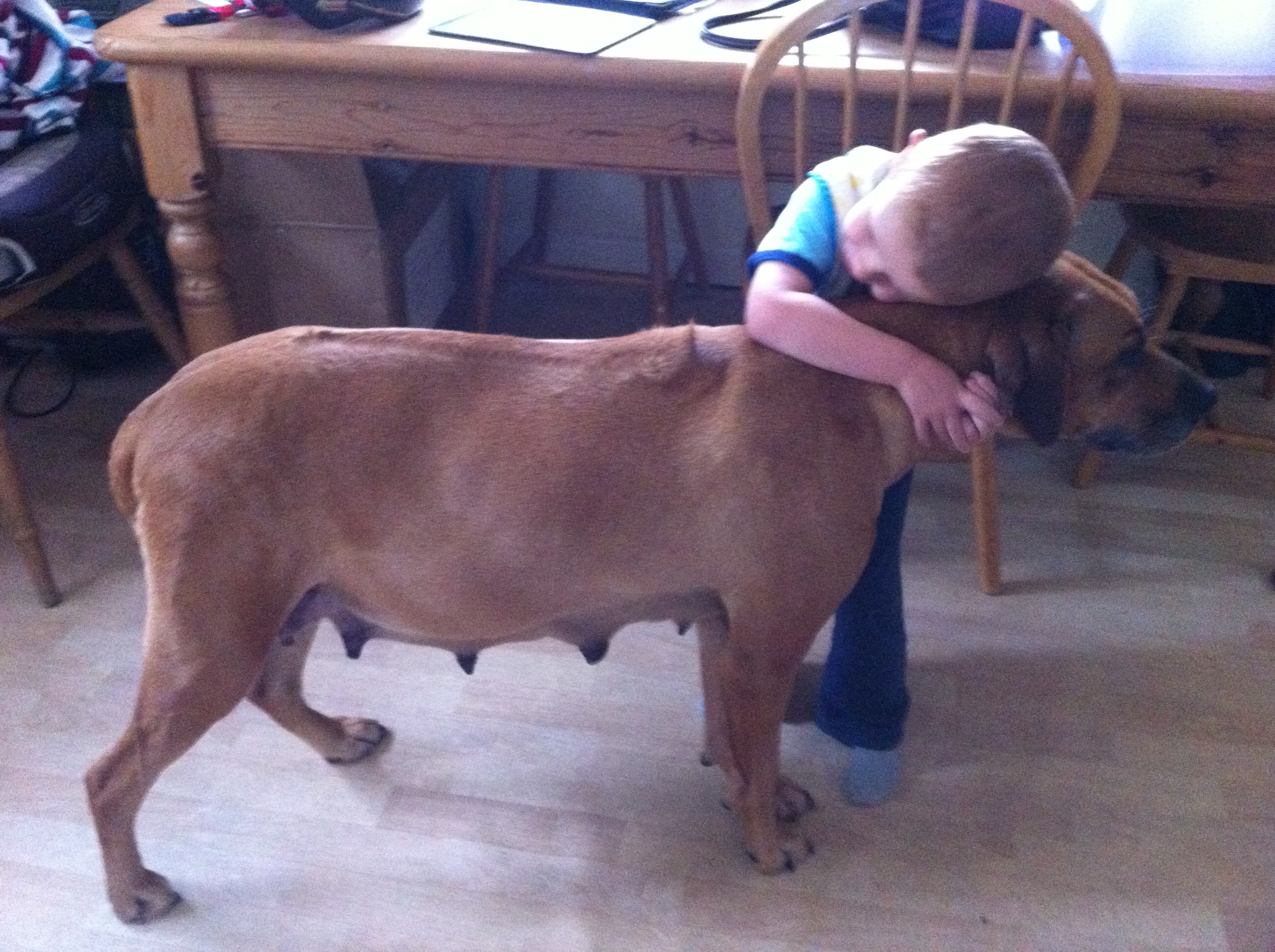 Heavily in-whelp Bo having a hug with our son Ashton!
Pups Have Arrived!
9 beautiful Shombay puppies have been safely delivered. 5 boys & 4 girls, all ridged.

Mum & little ones are doing really well.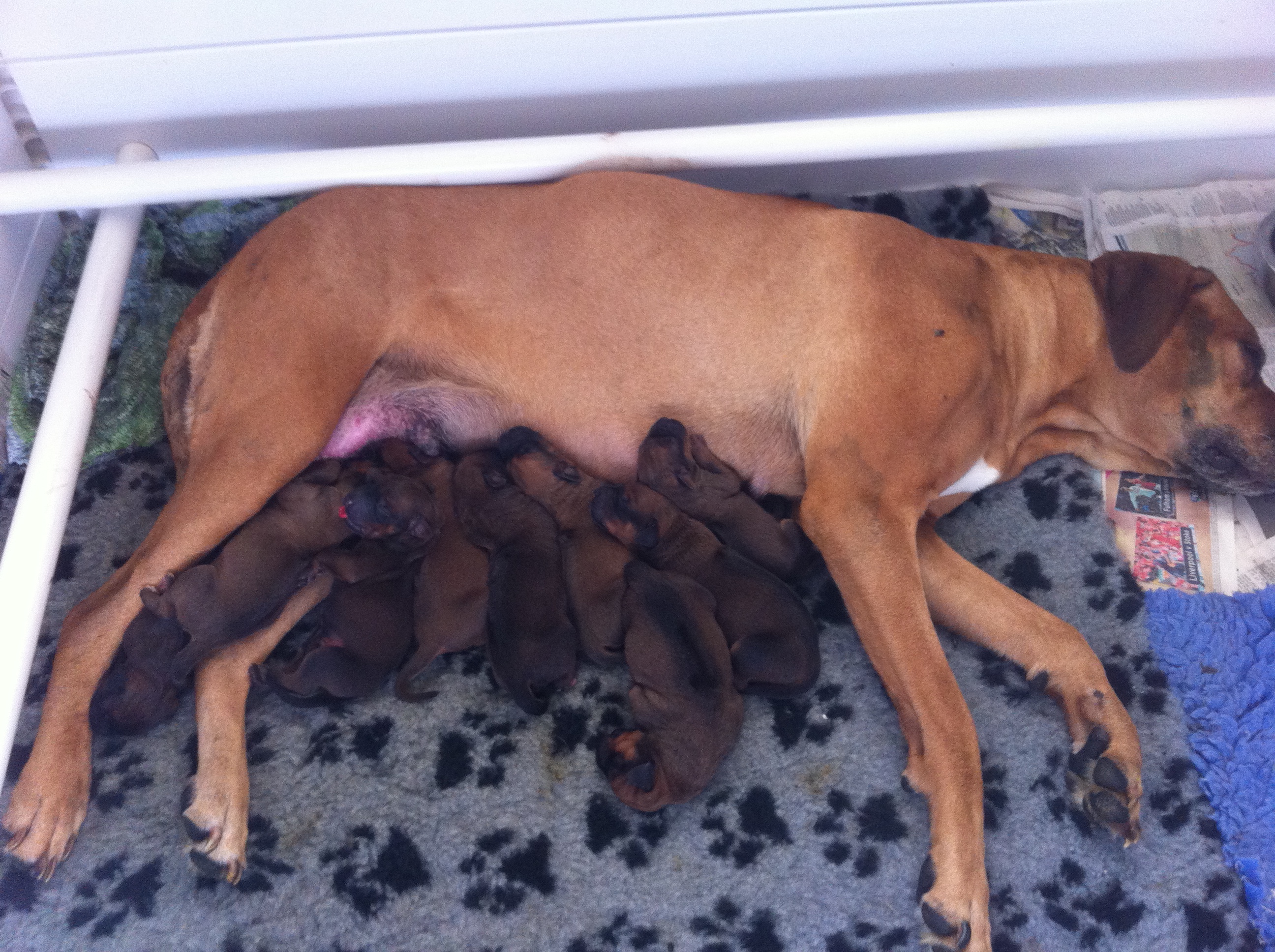 9 beautiful puppies at 4 hours old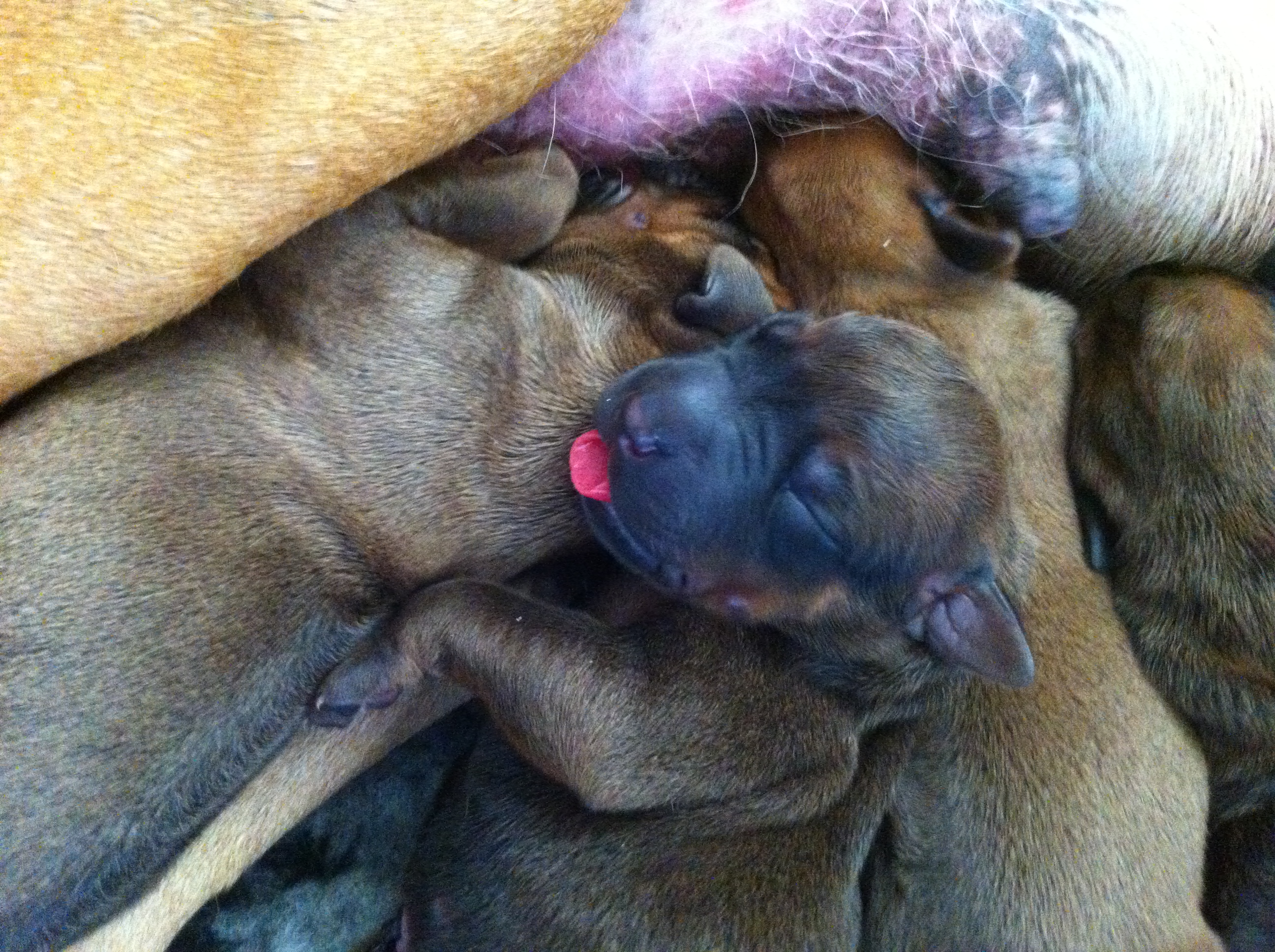 Welcome to the world!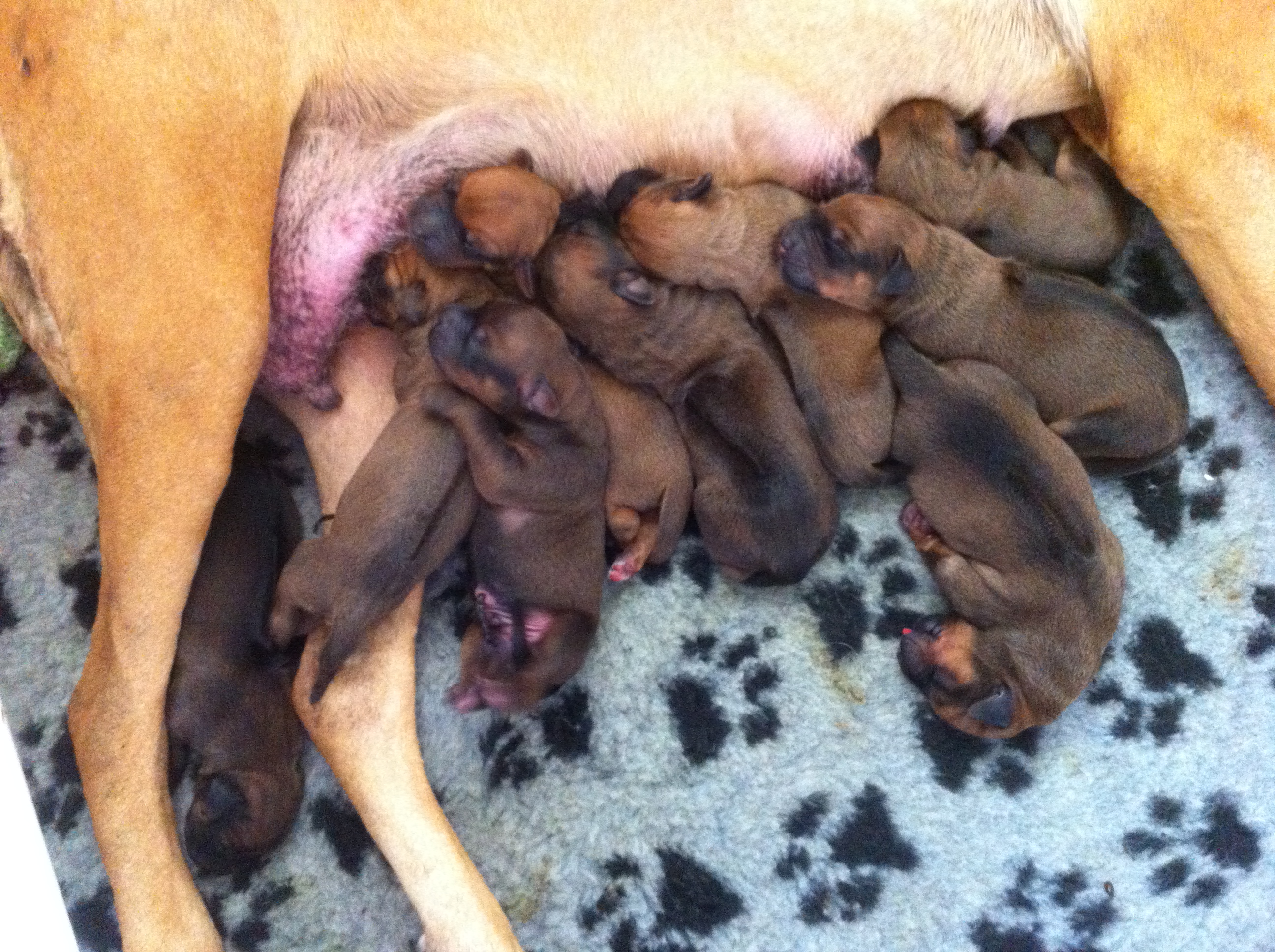 18th August 2013 -6pm
After a long but exciting night of waiting, playing scrabble, drinking copious amounts of coffee (for us) and walking about, digging and panting (for Bo) at 7.40am on Sunday 18th August 2013, the first bitch puppy was born. She was a very healthy 700grams! The 8 remaining puppies (3 more bitches, 5 dogs) were born over the next 8 hours. All the pups averaged about 600-700g each, so I bet Bo was albeit very tired, but very relieved to safely deliver these beautiful new arrivals into the world!

Ashton our son played such an important role with the puppy's development. He was in the whelping box with them from the first day, helping us clean the whelping box and gently handling the puppies. They soon became "toddler-proof"…..accustomed to noises, vibrations and handling from a very capable and mature young lad, eager to learn and watch his "little rascals" as he calls them, grow into lovely, well socialised pups.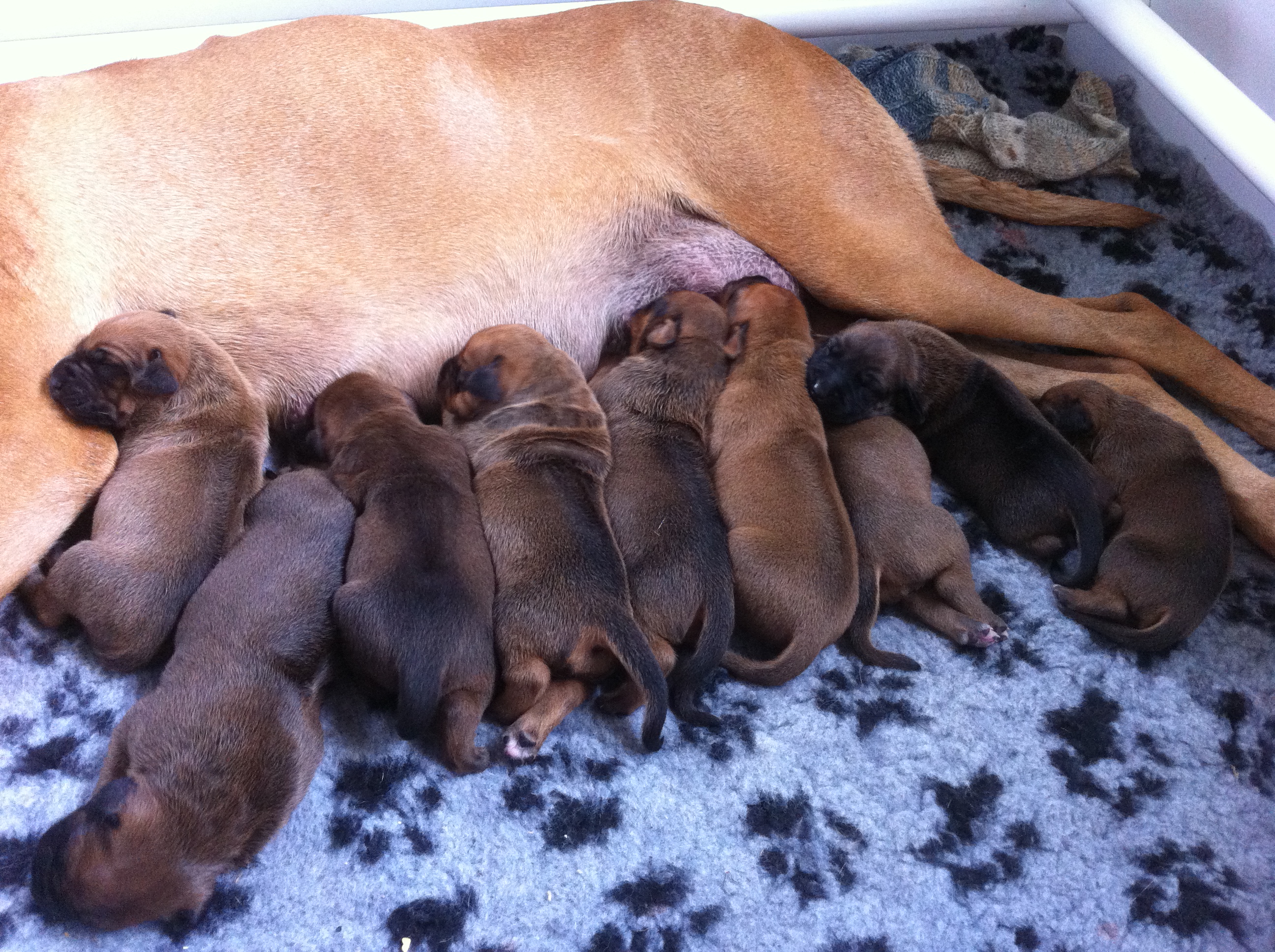 6 days old- growing quickly!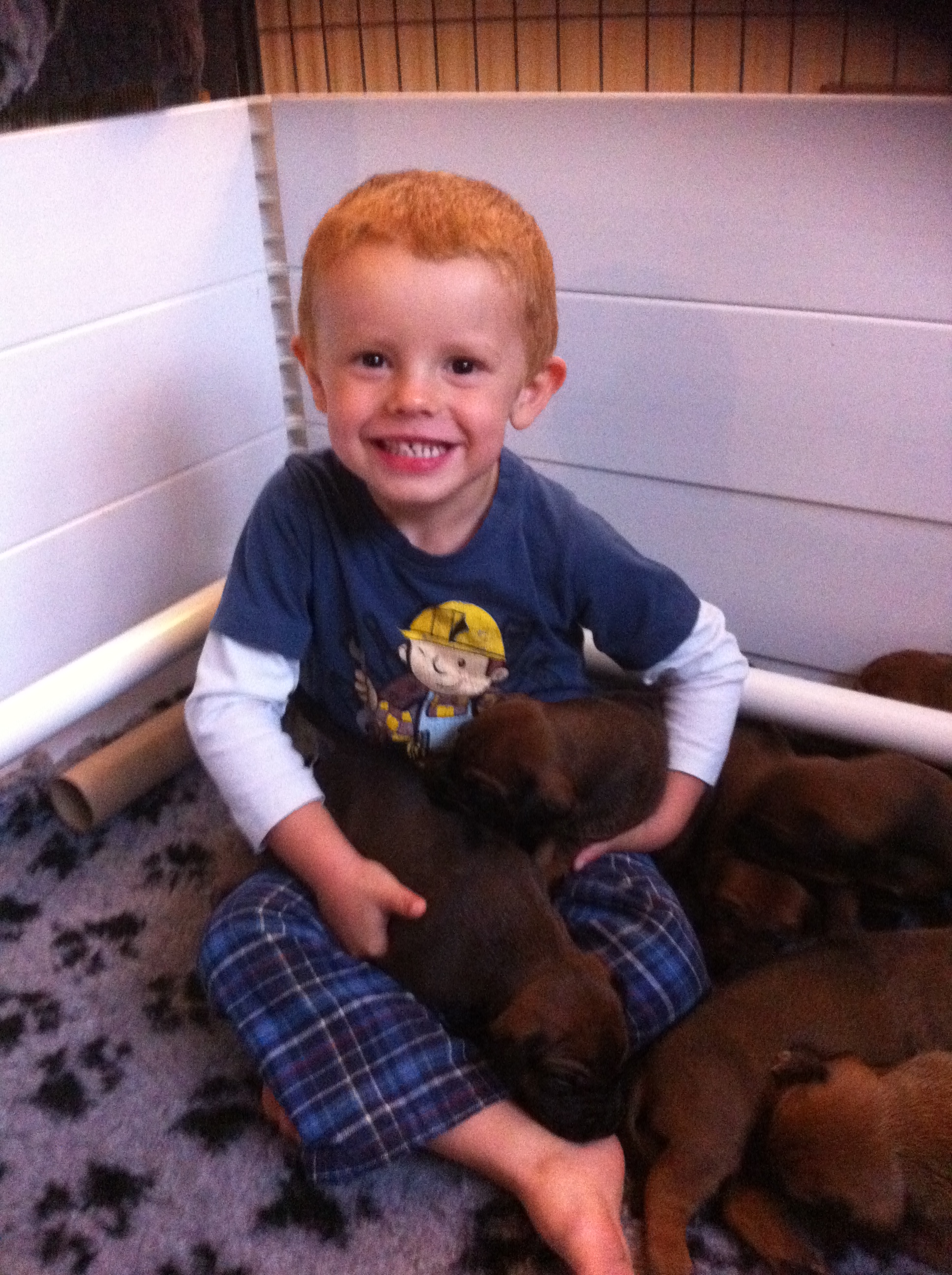 Ashton with his pups
Proud Bo with her 14 day old pups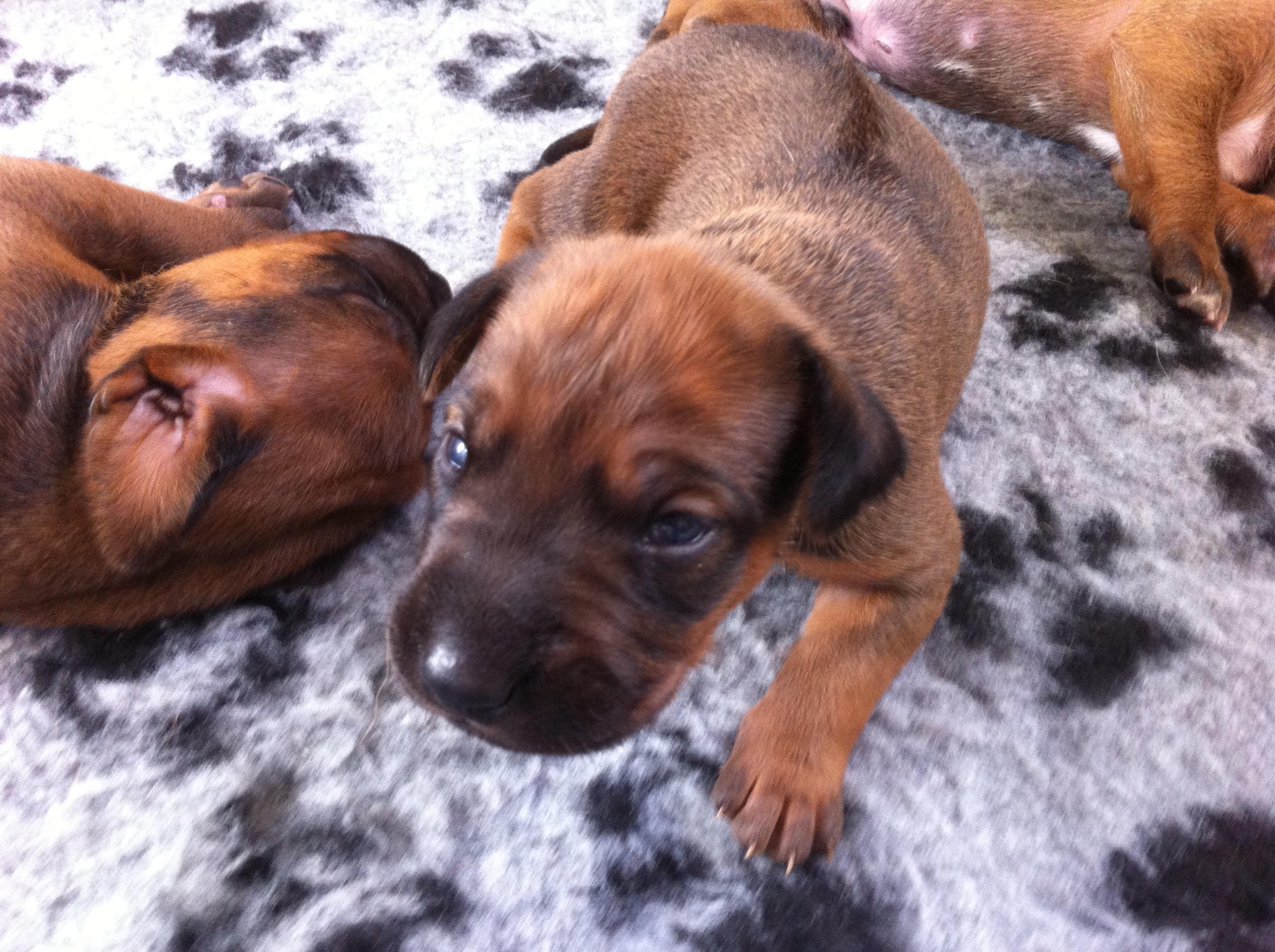 Eyes open - day 14