click here to download Vesper's pedigree
The Shombay pack welcomes Vesper and she is the bitch we chose between Kanyon and Bo.

Vesper has been the naughtiest puppy we have ever had and likes nothing more (as puppies do) than continually winding up the elder members of her pack! But she has the sweetest of natures, loves to cuddle her human family members and is our son's constant companion or partner in crime!
She is very eager to please and has started her show career off tremendously.
Vesper also helped on the RR Discover Dogs stand at Crufts 2013/14/15. She absolutely loved all the attention and together with her father and her brother, they were a credit to us and the breed. We are very proud of her!
We hope to plan a litter with her in 2015.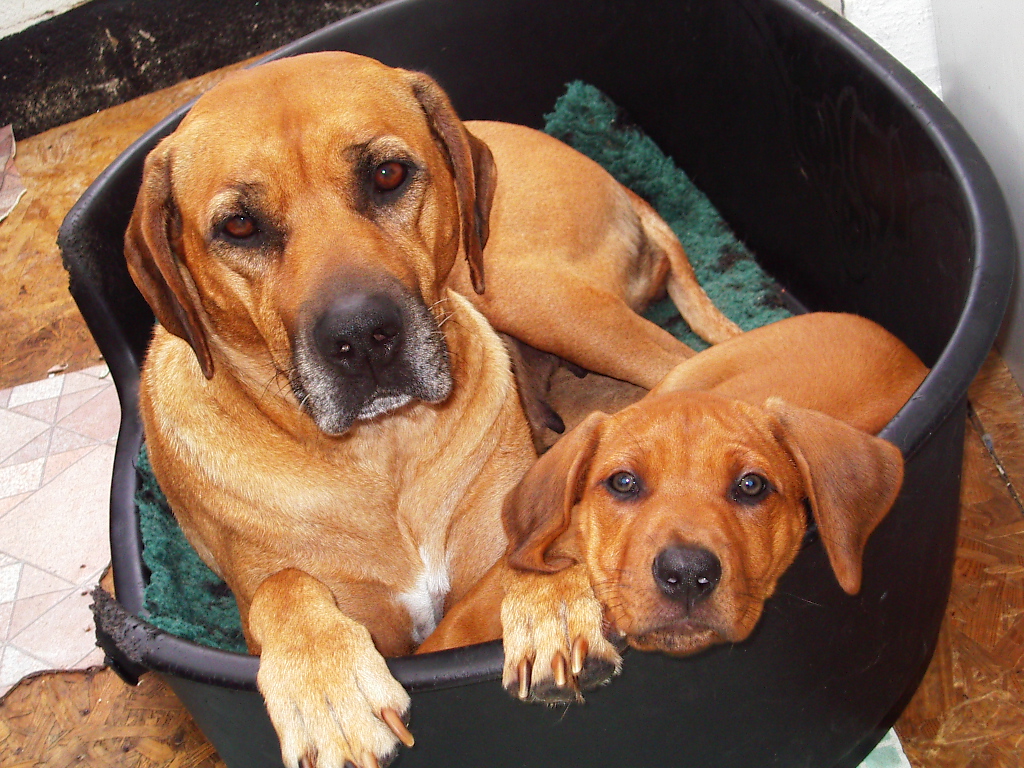 Bo and Vesper
Leominster CS Open - Sunday 21st April 2013 - 2nd RR Graduate, BPIB & Hound Puppy Group 4 under Mr Jon Crossley.

Hound Association Scotland - Saturday April 13th 2013 - 1st Puppy Bitch under Mrs Jean Blandford.

CRUFTS - Thursday 7th March 2013 - 3rd Special Puppy Bitch under breed specialist Mrs Ann Gates (Eagleridge). What a fab day - thank you!

Newtown & District CS Open - Sunday 3rd March -2nd place in AVNSC Hound Puppy under Daniel Roberts.

Litchfield CS Open - Saturday 26th January 2013 - 3rd in Junior under Fay Hutchings.

Boston Champ Show - Saturday 12th January 2013 - Vesper wins 1st place in Minor Puppy bitch under Mrs Jill Peak and qualifies for Crufts 2014 at the first show of the year! So proud of our little girl.
Her critique reads "1st Shombay Once is Enough. 7 month old bitch, lovely type, good head and epression, nice legs and feet, good body and outline. Went well both ways and in profile".

Worcester & Malvern CS Open - Saturday 5th January 2013 - No breed classes on offer. 3rd AVNSC Hound Puppy under Alison Morton and then Vesper takes 1st place in the Crufts Qualifier AV Puppy stakes class under Mr Martin Phillips (Jaeva)with over 15 puppies in the class!

LKA Champ Show Sunday 16th December 2012 - Vesper qualifies for Crufts 2013 at her 1st champ show with a fantastic 2nd place in Minor Puppy bitch and a 4th in Puppy bitch under Mr Graham Hill.
His critique reads " one of similar shape than 1st and also 7 months old. Well boned with enough substance and covering. Pleasing head but preferred expression of 1st. Another with promise and quality of type and construction. Needs to tighten in front when standing, but this will come with maturity. Good angulations front and rear, providing a pleasant outline. Moved well and with confidence".

Ludlow KA Limited Show Sunday 2nd December 2012 - The newest addition to the Shombay pack Shombay Once is Enough aka "Vesper" makes her debut into the show ring at 6 months & 4 days old! She was a little star and enjoyed herself to a very credible 4th place in AV Hound Minor puppy under Mark Dover.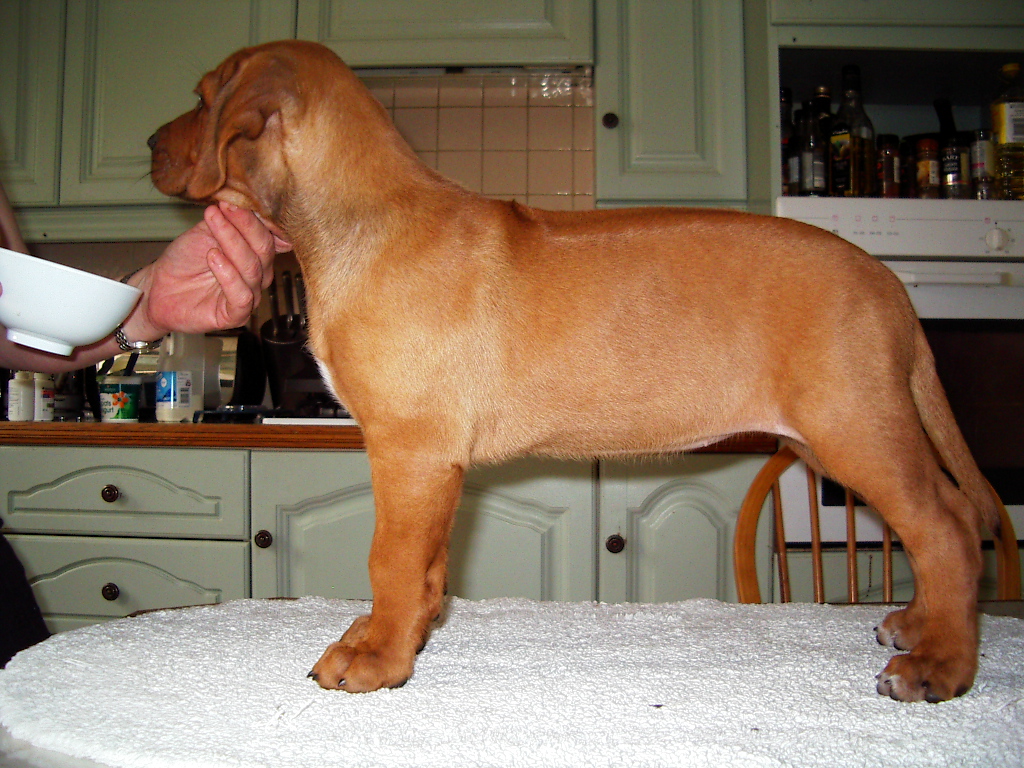 Vesper at 8 weeks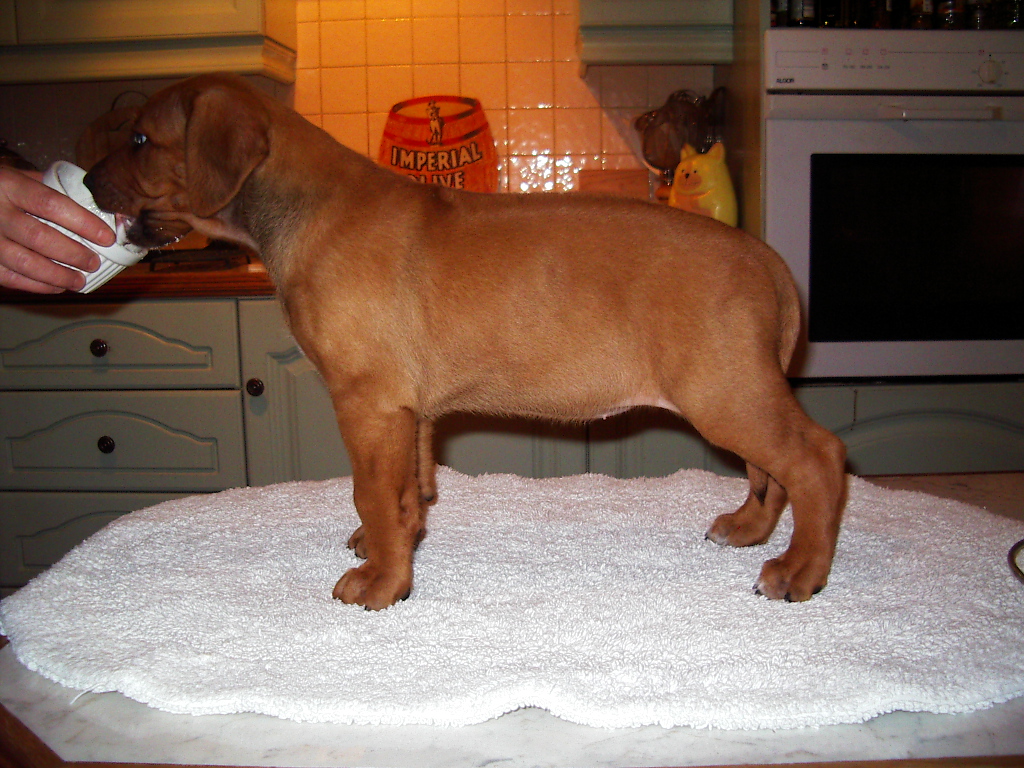 Vesper at 6 weeks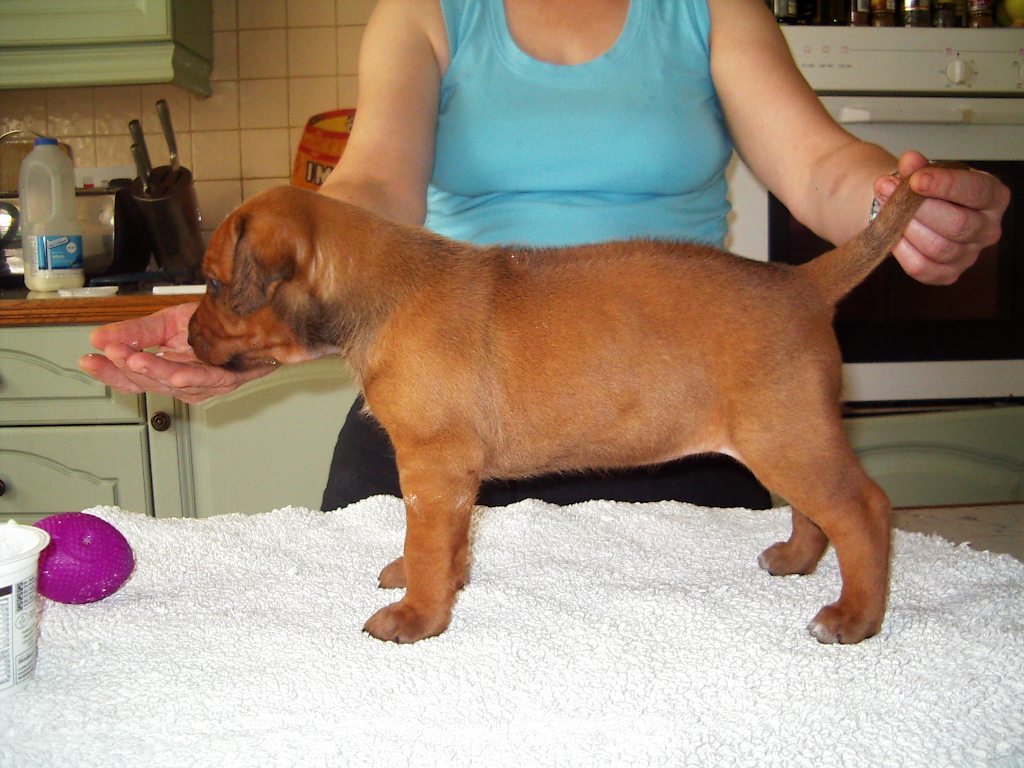 Vesper at 4 weeks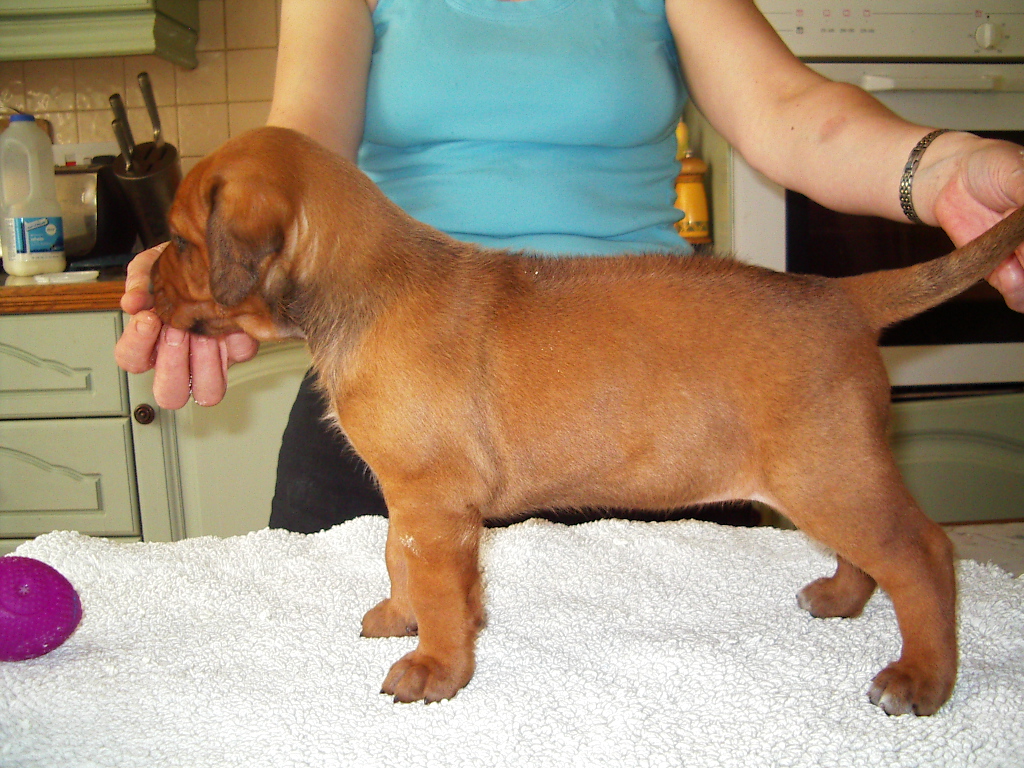 Vesper at 4 weeks